Start
START CARING ABOUT HEART HEALTH
Minimize your risk factors for cardiovascular disease
Second
LEGS YOU'RE PROUD OF
Varicose vein and spider vein treatment.
Last
MIAMI PRIMARY CARE YOU CAN TRUST
Prevention, health screening, vaccinations, chronic disease management, illness, counseling and more.
A Trusted Vein Treatment Specialist in Miami
Imagine a unique Interventional Cardiologist & Vein Specialist experience that's tailored to focus entirely on you and your individual needs—one that combines professional, clinical excellence with a personal touch.
Abella Heart is a Vein Specialist Medical Practice, set in a comfortable, elegant environment. We offer high-quality patient-centered care. In addition to our many services, we also provide health education and counseling. Walk-ins are always welcome.
At Abella Heart, we focus on compassion, vein care, and an option for several advanced vein treatments. With our experienced vein doctors in Miami, we provide the most professional level of service possible. We promote disease prevention through comprehensive health screenings and services for our patients. Our mission is to deliver personalized attention and treat our patients like they are a member of our family.
In our pursuit of better patient care, we develop personalized vein treatment plans in Miami, which delivers individualized care.
Dr. Manuel Abella is an exemplary Interventional Cardiologist & Vein Specialist in Miami who exhibits a passion for patient care. Armed with a keen mind and expert diagnostic acumen, his comprehensive knowledge and scholarly approach to clinical practice have earned him and his team a reputation for being exceptional.
Dr. Manuel Abella
 Manuel E. Abella, MD, FACC, FCCP
Board Certified in Internal Medicine and Cardiovascular Disease
Dr. Manuel Abella is a well-known cardiologist who has been practicing in our community since 1990". He completed his post-graduate training at Wayne State Affiliated Hospitals in Detroit, Michigan. In addition, he completed a fellowship in Interventional Cardiology.  READ MORE
We have a professional Interventional Cardiologist, Internal Medicine & Vein Specialist Staff in Miami: Diagnostic Testing, Vein Treatment, Medical Advice and Advocacy – All Under One Roof!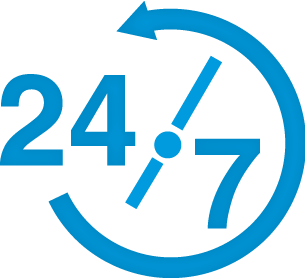 Your Doctor is On Call for You 24 Hours a Day
With 24/7 access to your doctor either by email or through his personal cell phone number, you'll never be out of touch. Advice and treatment from your physician are always at your fingertips.
Let our Interventional Cardiologist & Vein Specialist help you!
Spider and Varicose Vein Treatments
Vein Ablation is Effective and Safe
One of the preferred treatments at Abella Veins is known as vein ablation. It uses radio frequency to completely remove varicose and spider veins. A catheter enters the vein thru a tiny cut in the skin and is pushed into the end of the vein. As the catheter is pulled back out, a radio frequency is activated. This frequency causes the vein to collapse and eventually to be absorbed by the body. Vein ablation takes about an hour to complete and causes no scarring and little or no pain. Some patients experience an immediate relief of their symptoms. The treatment is available to any healthy patient experiencing venous insufficiency.
Learn About the Revolutionary New VenaSeal System For Varicose Veins
Traditional varicose vein treatment usually involves heat to seal veins, or surgical stripping of the damaged vein. VanaSeal approaches spider veins differently, using an advanced medical adhesive to close the problematic vein areas.
Disclaimer: The information including any, advice and recommendations on the website is intended solely as a general educational aid. It is not intended as medical or healthcare advice, or to be used for medical diagnosis or treatment, for any individual problem. It is also not intended as a substitute for professional advice and services from a qualified healthcare provider familiar with your unique facts. Always seek the advice of your doctor or another qualified healthcare provider regarding any medical condition and before starting any new treatment. Your use of the site is subject to the additional disclaimers and caveats that may appear throughout the website. We assume no responsibility for any consequence relating directly or indirectly to any action or inaction you take based on the information, services, or other material on the website. While we strive to keep the information on the website accurate, complete, and up-to-date, we do not give any assurances, and will not be responsible for, any damage or loss related to the accuracy, completeness, or timeliness of the information on the website.