Abella Heart Offers the Best Treatment for Cardiovascular Disease in Miami
At Abella Heart we are focused on you and your health. This attitude carries through in everything we do and is evident in the quality of our work. We are dedicated to providing the most professional level of service possible. Our practice promotes disease prevention, wellness, and health screenings for men and women.
As part of our commitment to our patients, we develop comprehensive treatment plans based on each individual's needs. Every patient receives the individualized care that he or she deserves, whether they are receiving general medical care or specialized services for varicose veins and spider veins.
With over 23 years of experience providing treatment for cardiovascular diseases in Miami, Dr. Abella and his dedicated staff at Abella Heart have earned a sterling reputation.
Meet the Doctors
We Provide Effective Treatment Options for Varicose Veins and Spider Veins
Varicose Veins
Large, swollen, superficial blood vessels that may bulge. They usually develop in the legs and can be seen through the skin.
Spider Veins
Smaller, red, purple, and blue vessels. They are easily visible through the skin as well. Spider veins are most often seen on the legs.
Among the treatments offered by Abella Heart are venous ablation and sclerotherapy. Venous ablation is a minimally invasive technique that destroys varicose leg veins using radio frequency. In addition, sclerotherapy involves injecting superficial spider veins with Asclera.
The Value of Personalized Medicine
With personal access to your physician and a dedicated nurse practitioner 24 hours a day, 7 days a week, our personalized medicine is an investment in your health, but it's more than that. It's an investment in your peace of mind. Never worry about accidents, emergencies, or anything else life throws your way. When it comes to your health, Abella Heart has you completely taken care of with:
Same day appointments

24/7 physician and nurse practitioner access

Priority appointments and medical referrals

Follow-up office visits
Manuel E. Abella, MD, FACC, FCCP
Board Certified in Internal Medicine and Cardiovascular Disease
Dr. Manuel Abella is a well-known cardiologist who has been practicing in our community since 1990. He completed his post-graduate training at Wayne State Affiliated Hospitals in Detroit, Michigan. In addition, he completed a fellowship in Interventional Cardiology.
Dr. Abella is a Diplomate of the American Board of Internal Medicine and the Subspecialty Board of Cardiovascular Diseases. He has held several staff positions including Chief of Cardiology, Chief of Cardiac Cath Lab, and Chief of Critical Care. He also served on the Medical Executive Committee. Dr. Abella is an Assistant Professor of Medicine at the Herbert Wertheim College of Medicine and clinical preceptor for the Nurse Practitioner program at the Nicole Wertheim College of Nursing and Health Sciences at Florida International University. He also serves as a mentor at the medical school and as a member of the admissions interview panel.
"America's Top Phyicians" in Cardiology 2003 Edition
Mount Carmel Mercy Hospital – Best PGYI Resident of 1984-85
Selected as The Best Doctors in America in 2009 -2010
Strathmore's Who's Who Honors – Lifetime Member
Trademark Who's Who Top Doctors Honors Edition 2014
Internist Miami 2014 Award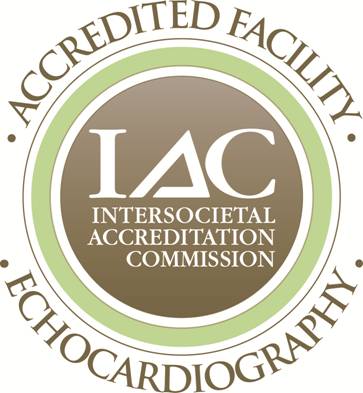 For further information or to make an appointment: